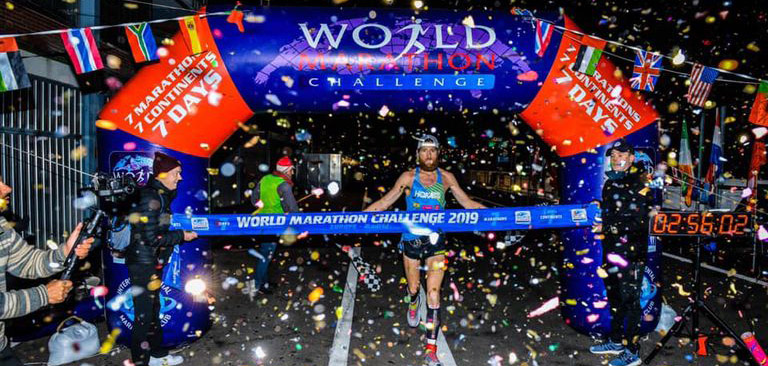 Homem faz 10 maratonas em 10 dias em busca de recorde mundial
Além de conquistar o primeiro lugar do World Marathon Challenge com o recorde do tempo geral mais rápido, Michael Wardian buscou uma marca ainda mais pretensiosa: de forma não oficial, ele enfrentou um total de 10 maratonas em 10 dias.
Ele correu em todos os continentes e após completar as 7 maratonas do World Marathon Challenge, incluiu mais 3 em sua programação.
Depois de concluir a última prova do World Marathon Challenge em Miami, Wardian, viajou em seguida para Washington para sua oitava maratona e as outras nos dois dias seguintes.
O corredor obteve um tempo médio de 2h55min17s por prova, e levou 29h12min46s para concluir o desafio das 10 maratonas, o que deve lhe render o recorde mundial.
Ainda assim, o registro ainda não é oficial, já que Wardian precisa apresentar seus dados ao Livro de Recordes do Guinness para certificação.
"O recorde de Guinness é mais lento do que eu, então me sinto bem sobre isso", disse ele.
Conhecido por seu programa de ultramaratonas e maratonas, Wardian manteve um cronograma de treinamento rigoroso e enfrentou hidratação, nutrição, clima e logística.
"Durante as sete maratonas, a parte mais desafiadora foi manter minha nutrição em dia", diz Wardian.
Para comemorar a conquista, Wardian competiu no Love The Run You're With 5K com sua cadela, Rosie, e terminou em nono lugar.