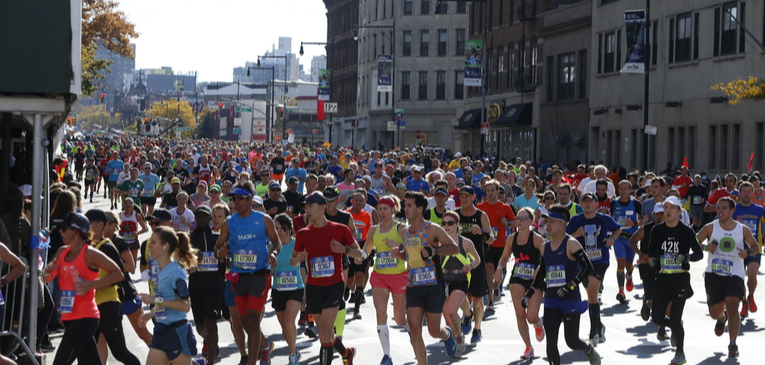 Maratona de Nova York abre inscrições para sorteio de vagas
Já pensou em participar da maratona mais importante do mundo? A Maratona de Nova York acaba de abrir as inscrições para o sorteio de vagas da próxima edição. As aplicações devem ser feitas no site oficial da prova até o dia 15 de fevereiro. O custo da inscrição para não residentes nos Estados Unidos é de 358 dólares. De acordo com os números da última edição, os participantes internacionais têm aproximadamente 17% de chance de serem selecionados.
A taxa é debitada diretamente do cartão de crédito do atleta e, após sorteado, não há possibilidade de reembolso em caso de desistência. A camiseta oficial do kit da Maratona de Nova York ainda não foi divulgada – a inscrição dá direito a uso dos postos de água e géis, apoio médico e segurança. Além disso, há transporte oficial saindo de três regiões de Nova York diretamente para o local de largada.
Este ano, a Maratona de Nova York adotou o mote "It will move you" ("Ela irá te mover"), trazendo um duplo sentido entre o movimento da corrida e a emoção de participar de uma prova dessa magnitude. Em seu Twitter, a organização divulgou um vídeo motivacional para os futuros participantes:
The 2018 #TCSNYCMarathon application is now open!
Apply for an opportunity to run the race of a lifetime.#movedme pic.twitter.com/ickcQ73co3

— TCS New York City Marathon (@nycmarathon) January 16, 2018
Na edição de 2017, mais de 50 mil corredores cruzaram a linha de chegada, com um tempo médio de 4h39min08s. Os homens foram liderados por Geoffrey Kamworor, que anotou a marca de 2h10min53s, enquanto no feminino houve uma quebra de tabu: Shalane Flanagan foi a primeira americana a vencer a prova em 40 anos, com incríveis 2h26min53s.